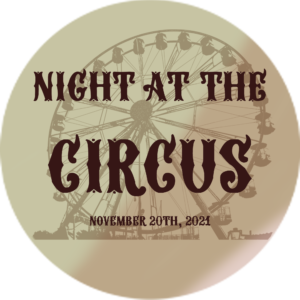 The Night Circus" is based on the book of the same name by Erin Morgenstern. Similar to the book, our event will take on a darker theme to a traditional circus. On November 20th, from 6:00-8:00, join us for a night of amazement and wonder. With magic and mystery, we plan to create a memorable night for all. With Tarot Card readings and a brief history of the art of tarot card reading,  Rev. Terrie Brookins will take our event to the next level and add a sense of question and wonder to the night and for our guests. With performances by North Fire Circus, our guests will be left speechless and in awe by the great fire and light show performances. We will also feature an excellent demonstration of cooking our menu by Pehtonn Edwards and Alma Popaj. We also have a performance from an award-winning magician and mentalist, Mike D'Urzo, who worked with our event team to provide you with a magical display that will delight the senses and boggle the mind. And finally, with a drink demonstration from our very own Phoenix Parisella and Michelle Weidman, they will take us through three specially made drinks for our event, each named after a chapter in the book.
We can't wait to see you there!
https://www.eventbrite.ca/e/srm-night-at-the-circus-tickets-188587288657
Thank you for reading! Please allow SEVEN TO TEN business days to prepare your order. We are open for business! Remember, all shipping is delayed as we are STILL unpacking! (and will still include a little lagniappe)!
Be sure to find us on Facebook,Tumblr, or follow us on Twitter!