We had a great time at Wic-Can Fest, Canada's oldest and longest running pagan festival!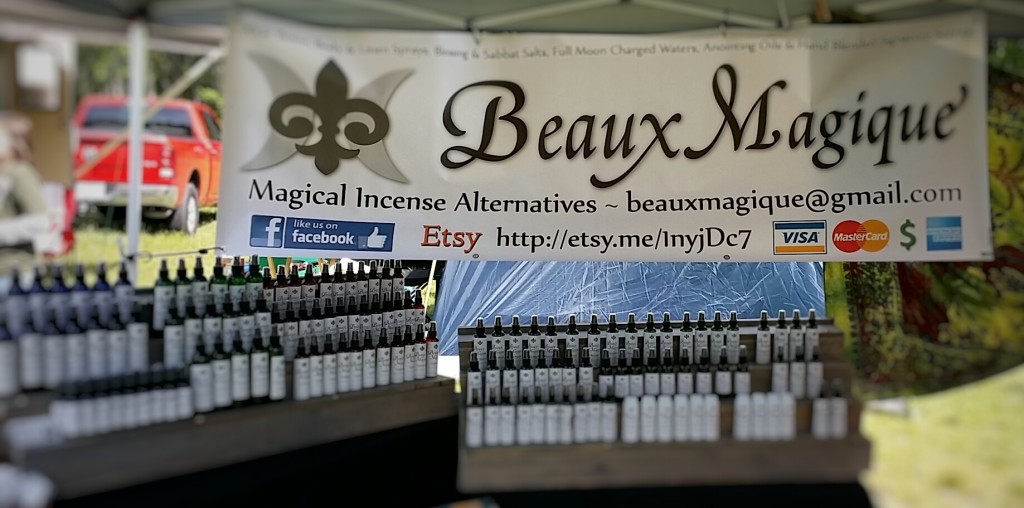 We had great neighbors, The Raven's Rune, Evora's Attic, and Altruistic Apothecary! We got a little soggy in the rain and had to set back up. The wind was crazy! We lost the tent as well as our spare. Happily the sun came out and we had a great time in the heat.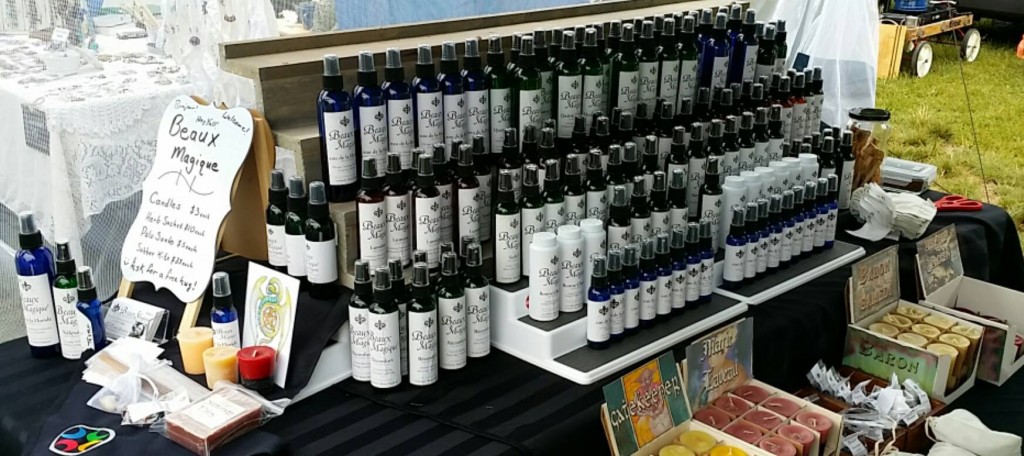 We've got a few new items to add to our extensive list as well as some items that will be discontinued. It's ok! Means there will be a scratch and dent sale in order to get us to KG in the fall. Thanks to everyone who came out!
Be sure to sign up for the Beaux Magique spam free newsletter, find us on Facebook, Google Plus, Pinterest or follow us on Twitter! You can even shop online with us on Etsy for short run and sale items or the full catalog at The Raven's Rune!