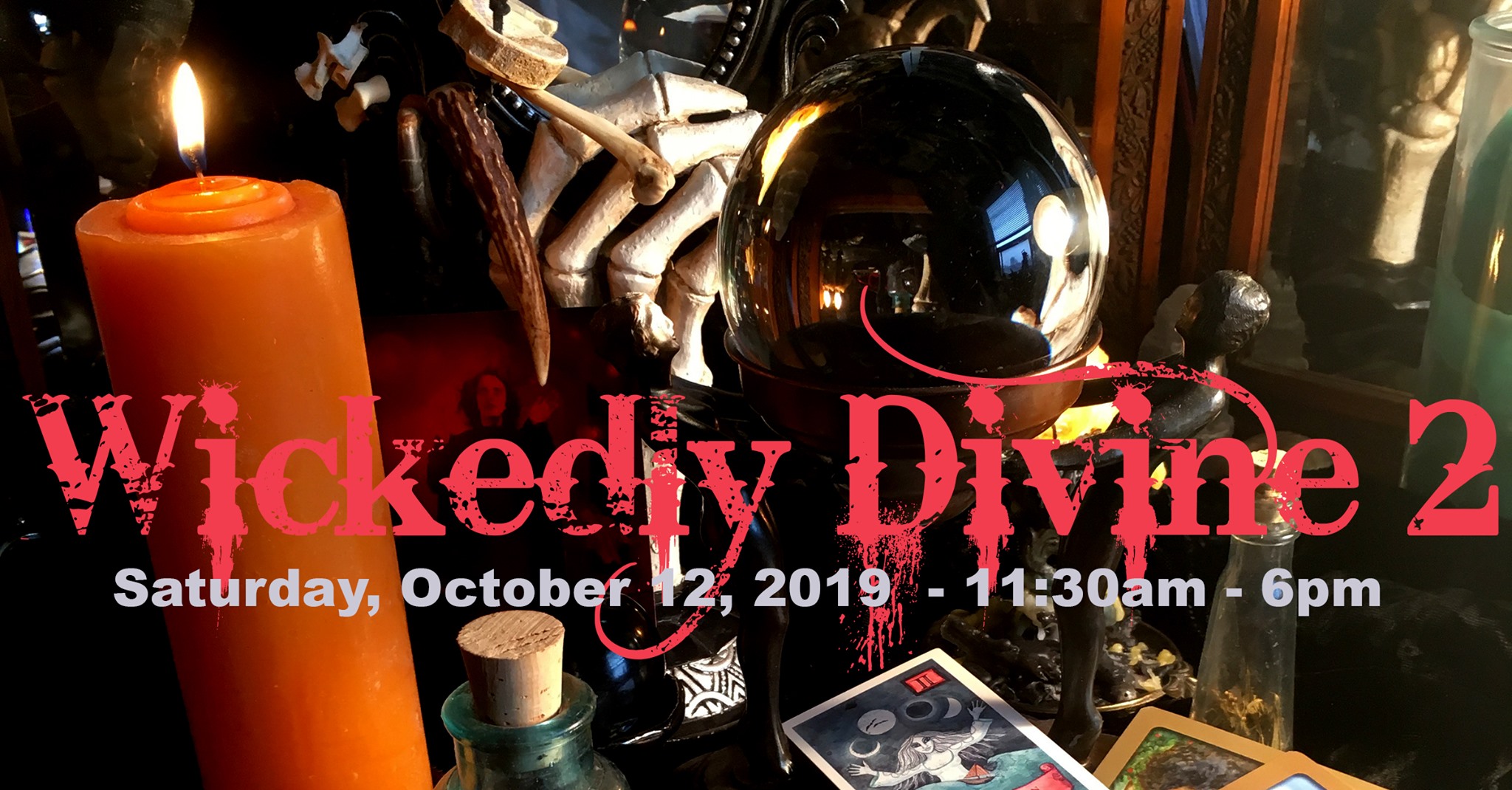 Crystal balls, Lenormand cards, tarot, casting, we have it all in one divine event! After our success last year we are holding the 2nd Wickedly Divine event.
Presentation schedule:
12:45pm – 1:45pm Lori Lytle, Inner Goddess Tarot: "Mundane to Mystical: Using Invocations and Rituals to take your Tarot or Oracle Card Practice to the Next Level"
2:00 – 3:30pm John Corvus: "The Power in your Pockets – The Dollars & Cents of Conjuring with Coinage"
And visit our vendors and diviners, including:
-Monica Bodirsky
-Mementocholia by Caitlin McConachie
-Vivienne Glista
-Barb Nahwegahbow
-Lupa Birch
-Beaux Magique
-Leah Nielsen Tarot
-Inner Goddess Tarot and Talismans with the Lytle Sisters
-Crystal Westman
-Rowena Katigbak
-Mary Rose and David Yaeger
Please follow and like us:
Related upcoming events
2020-03-08 10:00 - 2020-03-08 16:00

Sudbury's Spring Holistic Healing Fair
March 8 2020 from 10 - 4
Free Admission
60+ Wellness Vendors
First 50 attendees get a Wellness Swag Bag!

The event will take place at the Caruso Club
385 Haig Street, Sudbury

The Holistic Healing Fairs were created to educate and inspire our local community to become more conscious of their daily habits. A place where everyone is welcome, judgment free. Come explore the many unique ways of healing - art expression, your own jewelry piece, a chemical free body lotion and so much more. All of our sponsors and vendors have the same outlook on life, to help make the world a better place. Come spend the day with us sharing helpful ideas, try something different and learn about the local amazing businesses right in your back yard.