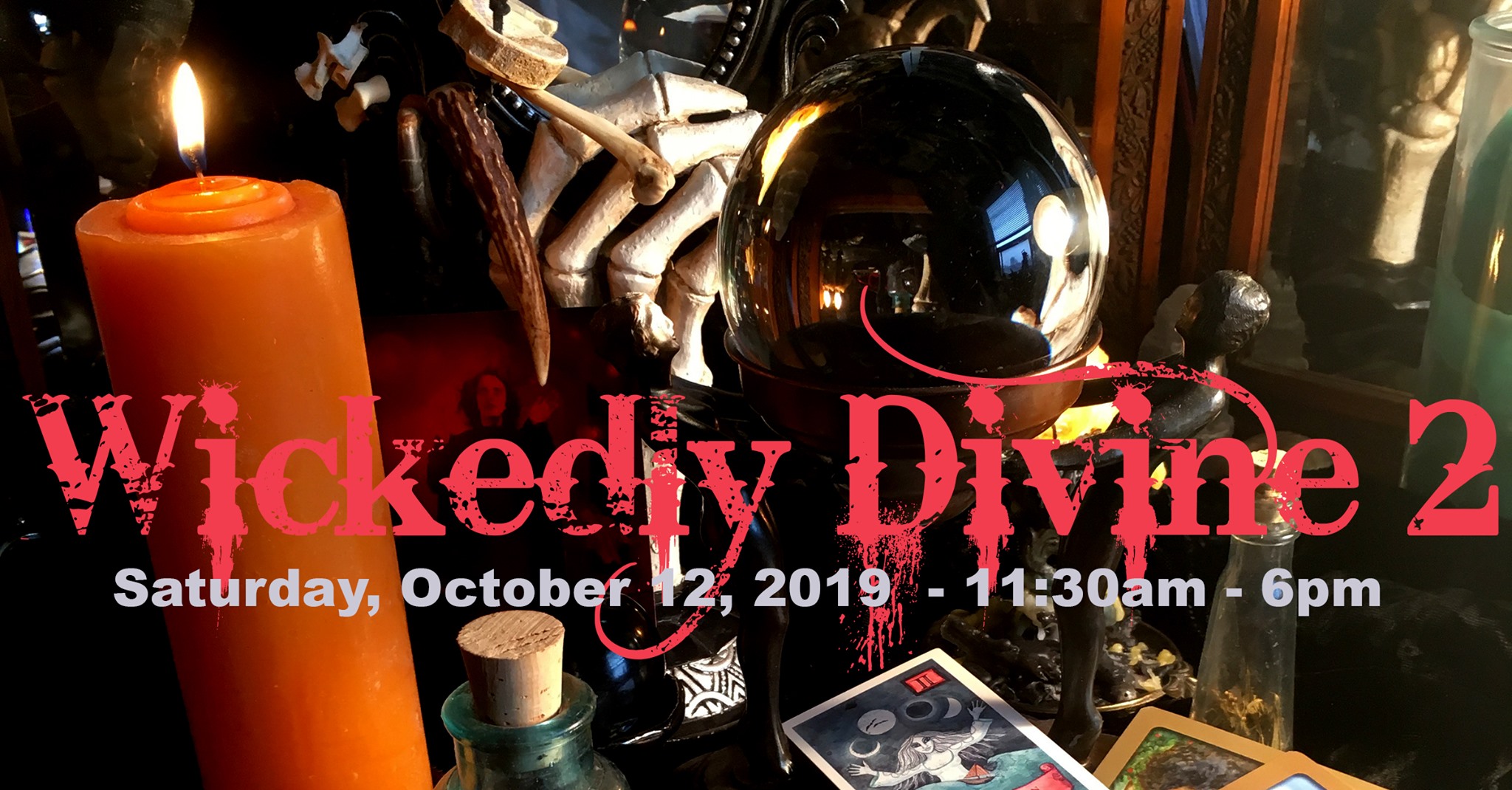 Crystal balls, Lenormand cards, tarot, casting, we have it all in one divine event! After our success last year we are holding the 2nd Wickedly Divine event.
Presentation schedule:
12:45pm - 1:45pm Lori Lytle, Inner Goddess Tarot: "Mundane to Mystical: Using Invocations and Rituals to take your Tarot or Oracle Card Practice to the Next Level"
2:00 - 3:30pm John Corvus: "The Power in your Pockets - The Dollars & Cents of Conjuring with Coinage"
And visit our vendors and diviners, including:
-Monica Bodirsky
-Mementocholia by Caitlin McConachie
-Vivienne Glista
-Barb Nahwegahbow
-Lupa Birch
-Beaux Magique
-Leah Nielsen Tarot
-Inner Goddess Tarot and Talismans with the Lytle Sisters
-Crystal Westman
-Rowena Katigbak
-Mary Rose and David Yaeger
Please follow and like us: