TPPD Harvest Festival 2018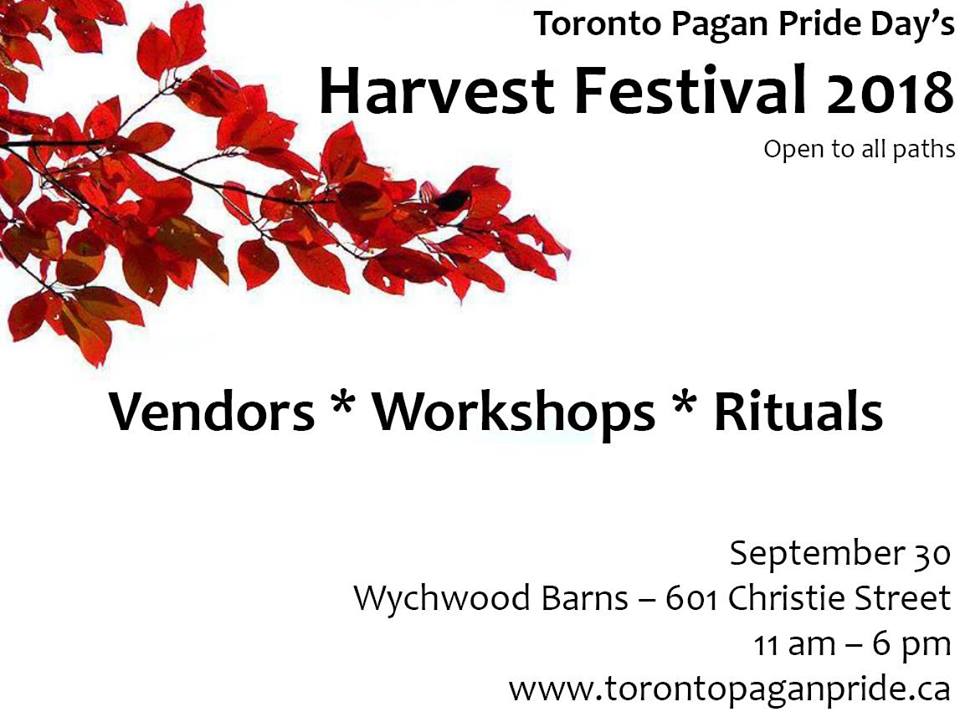 Join us for rituals, workshops, shopping from our vendors, and meeting other pagans on Sun Sep 30, 2018 at TPPD's Harvest Festival at Wychwood Barns!
We are building on the success of the 2017 festival offering park space, covered space, and indoor space. We`ll keep The Stop barn (barn 4) and we've expanded the space we`ll use to include the covered street barn (barn 3). We'll also expand our vendors to include some food vendors this year.