Tools of the trade: Enhancing your magick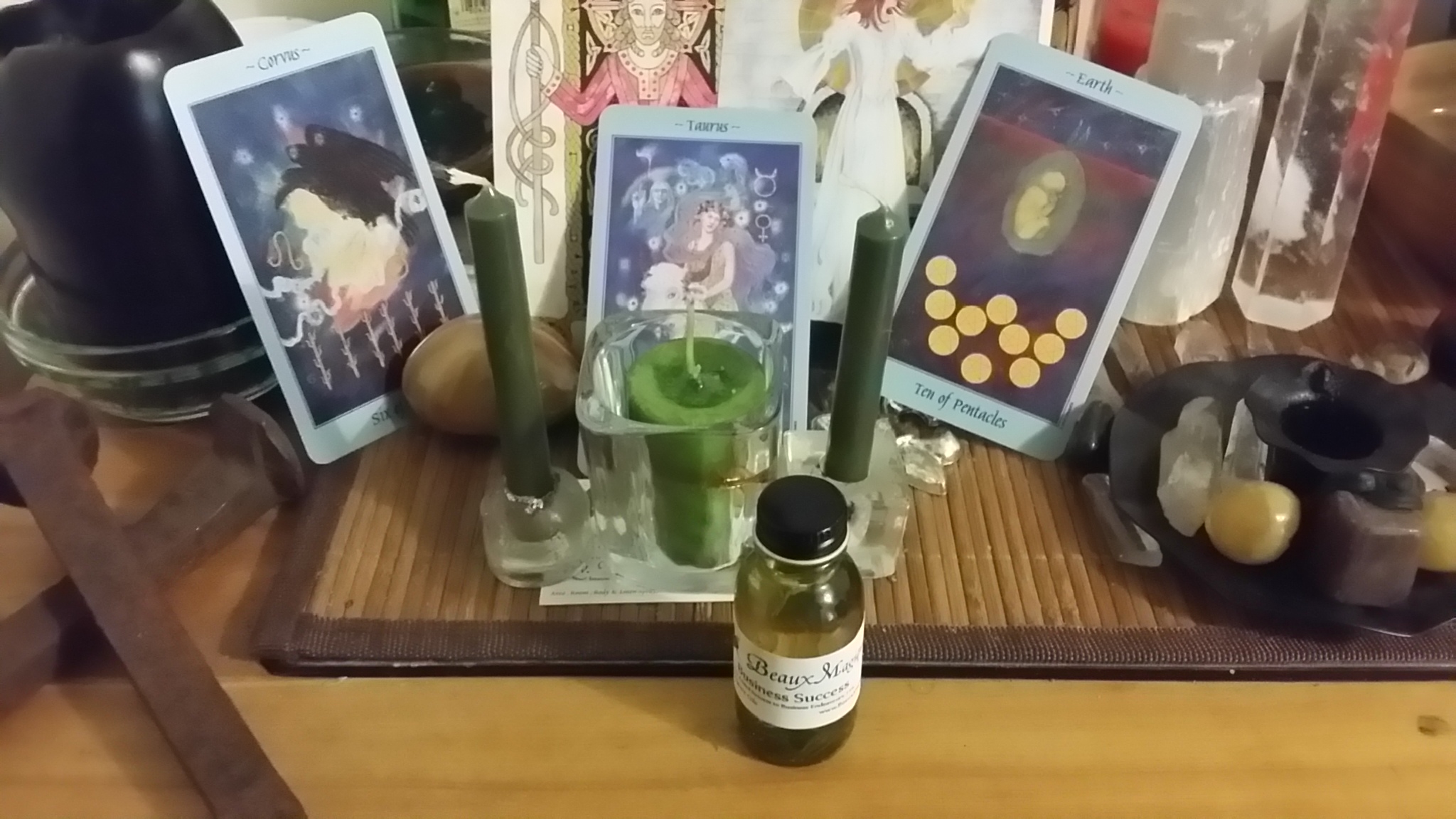 Black Cat Witchcraft and Beaux Magique present….Tools of the trade: Enhancing your magick, A Beaux Magique Odyssey
New to the craft and Interested in learning about how to use tools of the trade…. oils, incense, washes and more in your magickal workings? Have products you're not quite sure on how to use? Experienced veteran and need to stock up on your magickal inventory? Then this is the workshop for you!
Come out and join Rev. Terrie Brookins of Beaux Magique and Cat Thagard of Niagara Witches and Pagans & Black Cat Witchcraft for this interactive Workshop on utilizing your tools of the trade.
In this Workshop you will learn how to use specific oils, sprays, washes and incense in your everyday magickal workings. This Workshop will also include some hands on work.
For your convenience All the products being used are available for purchase during the workshop.
Limited space available.
Be one of the first 10 people to sign up and receive your free swag bag.
Investment: $50 per person
Tickets available at Eventbrite https://www.eventbrite.com/e/tools-of-the-trade-enhancing-your-magcik-a-beaux-magique-odyssey-tickets-62056536772
Or through e-transfer to catandmonkeyevents@gmail.com
Be sure to find us on Facebook,  Pinterest, Tumblr, or follow us on Twitter!
Please follow and like us:
Related upcoming events
2020-03-08 10:00 - 2020-03-08 16:00

Sudbury's Spring Holistic Healing Fair
March 8 2020 from 10 - 4
Free Admission
60+ Wellness Vendors
First 50 attendees get a Wellness Swag Bag!

The event will take place at the Caruso Club
385 Haig Street, Sudbury

The Holistic Healing Fairs were created to educate and inspire our local community to become more conscious of their daily habits. A place where everyone is welcome, judgment free. Come explore the many unique ways of healing - art expression, your own jewelry piece, a chemical free body lotion and so much more. All of our sponsors and vendors have the same outlook on life, to help make the world a better place. Come spend the day with us sharing helpful ideas, try something different and learn about the local amazing businesses right in your back yard.