Niagara Region Pagan Celebration – Celebrating Samhain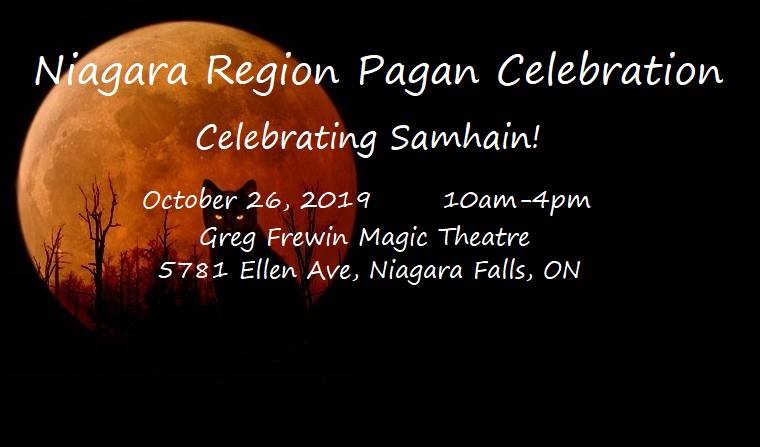 Niagara Region Pagan Celebration – Celebrating Samhain
Welcome to the second annual Niagara Region Pagan Celebration – Celebrating Samhain! Hosted by The Purple Pentacle.
Join us in our celebration of Samhain, also known as All Hallow's Eve and Halloween, and enjoy seminars and rituals, silent auction, pagan arts and crafts, drumming and music, good food and fun!
Please see our website for more information!
https://purplepentacle.wixsite.com/specialevents
Vendor spaces are available. Volunteers needed. Please PM Cara-Lee Henry for more information. https://www.facebook.com/caralee.arbour
***************************
Be sure to find us on Facebook, Pinterest, Tumblr, or follow us on Twitter!