St. Catharines 2nd Voodoo and Witchcraft Fair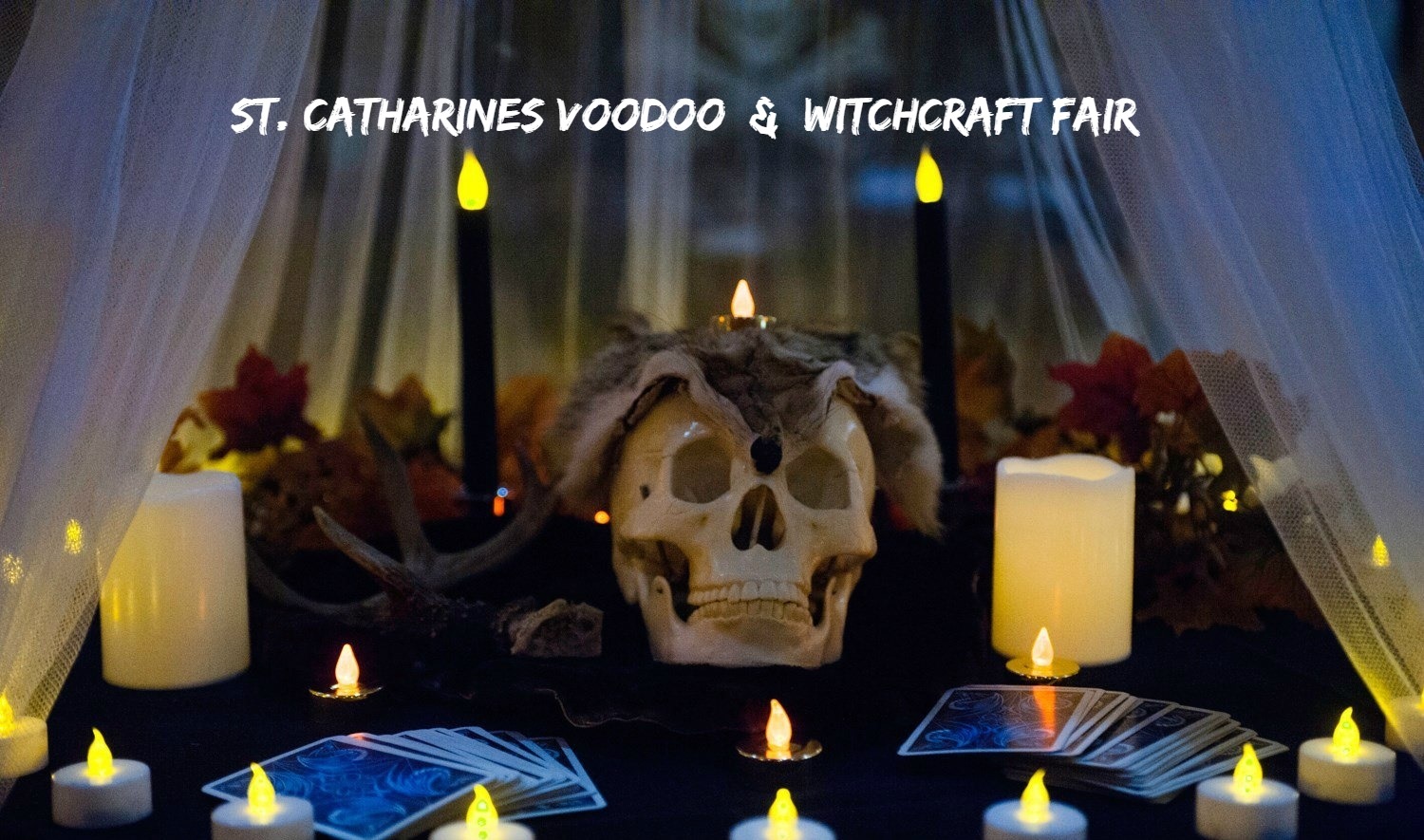 Warehouse
Phone:
warehouseniagara@gmail.com
Address:
11 Geneva Street, St. Catharines L2R4M2
Come and enjoy St. Catharines 2nd Voodoo and Witchcraft Fair at the WAREHOUSE CONCERT HALL on Sunday June 16th!
A unique day with exclusive and exotic vendors specializing in spiritual supplies and curios
Integral diviners, tarot card and intuitive readers
Lectures and hands on workshops
Interactive voodoo ceremony
Close out concert by the globally acclaimed, award winning tribal music of Niagara's own Dragon Ritual Drummers!
Tickets are $10.00, includes all day entry, in and out privileges and Dragon Ritual Drummer concert, they can be purchased at https://www.showclix.com/event/witchcraft-fair?fbclid=IwAR22Hzb9_1lbwWgGNbSJJbL0sSx2ocsDNcyRBsImzcnL14MqqshYBl_Jawc
If you would like to avoid service fees and get your ticket in person you can contact Utu at https://www.facebook.com/witchdoctor.utu
12:00 PM Doors open
1:00 PM Opening ceremony with Buffalo's Phoenix Williams of the Correllian Nativist Tradition
2:00 PM Introduction to La Santisima Muerte, the Mexican Folk Saint of death with Devi Spring of Queen of Pentacles Conjure
3:30 PM Interactive workshop; chord magic with Cat from Niagara Witches and Pagans
5:00 PM Interactive workshop on candle magic for love, prosperity and hexing with Rev Terrie of Beaux Magique
6:15 PM Interactive voodoo ceremony with author Witchdoctor Utu…voodoo ceremony will end with a transition into the close out concert with the Dragon Ritual Drummers!
…more surprises and interactive workings to be announced!
This is an all ages event, The WAREHOUSE CONCERT HALL is a licensed venue, have proof of legal drinking age on hand in order to be able to purchase alcohol.
Sponsored by;
Dragon Ritual Drummers
Cat And Monkey Events https://www.facebook.com/catandmonkeyevents/
Niagara Voodoo Shrine
Chad Champoux Photography http://www.champoux-photo.com/
Related upcoming events
2019-10-18 - 2019-10-19 All day

Welcome to Niagara's largest Halloween inspired festival!

Hallow Queen Fright Fest is a fall spectacle that is suitable for people of all ages! You and your friends can expect to see magicians, stilt walkers, variety shows, live music, street performers, tarot card readers, psychics, paranormal investigators, artisan vendors, costume contests and more!

The event consists of a wide range of entertainment, performances, attractions, parties and more. The event is set to take place on October 18th & 19th in the downtown Historic District of Niagara, Queen St.

Queen Street will transform into a multi-dimensional Halloween festival that will bring back feelings of nostalgia and bliss.

2019-10-26 10:00 - 2019-10-26 16:00

Niagara Region Pagan Celebration - Celebrating Samhain

Welcome to the second annual Niagara Region Pagan Celebration - Celebrating Samhain! Hosted by The Purple Pentacle.

Join us in our celebration of Samhain, also known as All Hallow's Eve and Halloween, and enjoy seminars and rituals, silent auction, pagan arts and crafts, drumming and music, good food and fun!

Please see our website for more information!
https://purplepentacle.wixsite.com/specialevents

Vendor spaces are available. Volunteers needed. Please PM Cara-Lee Henry for more information. https://www.facebook.com/caralee.arbour

***************************

Be sure to find us on Facebook,  Pinterest, Tumblr, or follow us on Twitter!

2020-03-08 10:00 - 2020-03-08 16:00

Sudbury's Spring Holistic Healing Fair
March 8 2020 from 10 - 4
Free Admission
60+ Wellness Vendors
First 50 attendees get a Wellness Swag Bag!

The event will take place at the Caruso Club
385 Haig Street, Sudbury

The Holistic Healing Fairs were created to educate and inspire our local community to become more conscious of their daily habits. A place where everyone is welcome, judgment free. Come explore the many unique ways of healing - art expression, your own jewelry piece, a chemical free body lotion and so much more. All of our sponsors and vendors have the same outlook on life, to help make the world a better place. Come spend the day with us sharing helpful ideas, try something different and learn about the local amazing businesses right in your back yard.